Monroe Building Team Acquires 1762-66 Main
The group is led by Jason Yots of Common Bond Real Estate LLC, along with Mike Puma and Derek King of Preservation Studios LLC, as well as Rich Rogers and Travis Gordon of Urban Vantage LLC.
"Plans call for the rehabilitation of the roughly 14,000 square complex as offices and support space for Common Bond, Borrelli & Yots PLLC, Urban Vantage, Common Owner Portals LLC, and multiple soon to-be-announced community groups. "

https://www.buffalorising.com/2020/07/monroe-building-team-acquires-1762-66-main-for-additional-mixed-use-project/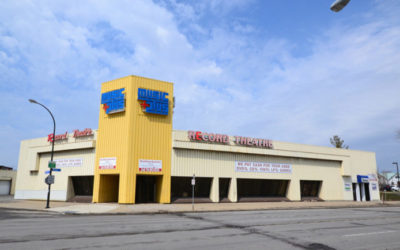 Common Bond Real Estate acquires Record Theatre with partners. " An investor group has officially...
"The former Record Theatre building at Main Street and Lafayette Avenue sold this week for...